PLAYBALL POLICIES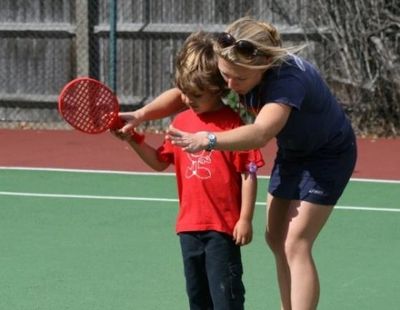 REGISTRATION
Participation in Playball on the same day as registration is not guaranteed.

Registration is not confirmed until you receive an email from Playball confirming receipt of payment and registration.
Registration forms should be submitted 48 business hours prior to the desired first class.
Late registration is welcome and will be prorated, space permitting.
REFUNDS/ABSENCES
Refunds and credits will not be issued for non-attendance on a scheduled Playball day or a weather-related make-up day, including if your child chooses not to attend Playball for any reason.

Refunds and credits will not be issued for field trips or related absences. We do our very best to work with the school's schedule and do not plan to conduct Playball on days when we are aware that the children will be on a field trip.
WITHDRAWAL FROM PLAYBALL
You may withdraw your child from the program at any time without penalty, however, requests to withdraw on the same day as class will count toward withdrawal the following week and the charge for class that day will stand.
Withdrawal requests must be made in writing, email is acceptable.
Verbal notification to a coach does not count as a withdrawal request.
Any pre-paid sessions that have not yet occurred will be refunded in full. We will not refund any sessions that have already taken place regardless of whether or not your child attended.
Should Playball find it necessary to un-enroll a child, a prorated refund will be issued for any unused classes that have not yet occurred. No refund will be issued for classes that have already taken place regardless of the child's attendance.
INCLEMENT WEATHER
In the case of inclement weather we will move Playball indoors.

When indoor class is not an option and we have to cancel, we will make up the class by either adding sessions at the end of the season, adding time to future classes, or adding an additional day or time during the week.

Makeup class schedules will be communicated to parents well in advance.

Refunds will not be issued for weather related cancellations as they will be rescheduled.
PHOTO/VIDEO/SOCIAL MEDIA
Atlanta Playball may at times to take photographs and video of Playball participants to use on its websites and social media pages including www.atlantaplayball.com, Instagram, Twitter, Facebook and promotional materials without compensation. The identities of ALL children will be kept confidential.